Inside The Body Beautiful
In a week, I'll be on national TV.
I am pooping my pants.
For you English readers, Inside the Body Beautiful – How Cosmetic Surgery Works, the first of a two-part series, is on tonight on BBC3. It explores 'the science beyond the most popular beauty and cosmetic treatments'.
Inside the Body Beautiful – How Fat Works is next week and … I'll be on it. Yeah. Not nervous at all.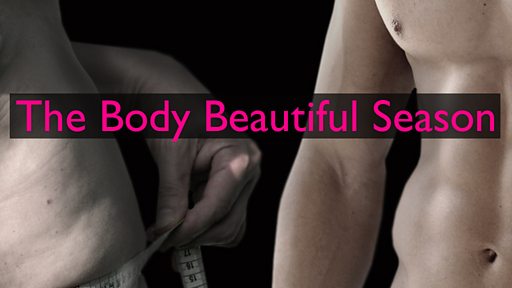 I'm seeing a clip of the program tomorrow so I know what will be shown so I won't have to watch the television hiding behind a cushion ready to cringe at any moment. Although that will probably still happen.
I'm not sure whether I should put it on my Facebook. I have let my friends know, but it's a toss-up between – do I let everyone know so no one will be surprised to see my face, or just let anyone who wants to see it …see it?
The whole point of me taking part in this documentary is to spread awareness of binge-eating disorder and EDNOS, as well as compulsive overeating and negative body image, particularly associated with obesity.
It's not for popularity, and I don't know what I'm expecting. I really hope that someone will see the program and understand why they overeat when they try so hard to lose weight, or that they're not alone in wanting to hide from the world because they think they're physically disgusting.
I know there will be others, who see it and scoff, claim I'm making excuses and really it's as simple as eating less and exercising more. Unfortunately, I know from first-hand experience that it's not so simple, psychological reasons often play a vital role in losing weight and keeping weight off.
I used to be ashamed of my body and my Eating Disorder. I still am, to a certain extent. I'm by no means recovered, but I'm on  my way to something I didn't know existed.
I'm so much closer to a healthy weight now, thanks to person-centred counselling, than I ever was with LighterLife. I'm a long way off, but how I'm handling situations and processing emotions is different, and that is the key to being happy and healthy for me.
For the people in different countries… yeah I don't know if someone will put this program on youtube. I will find out whether it'll be available online and where, and I'll record it, but I'll have to have a think. I'd really like to pop it on this blog, because I know some of you want to see it, but then I copyright issues may crop up. So we shall see.
Hayley Emma