Blog A Powerful And Effective Self-Development Tool
Blogging is generally considered as a perfect personal development tool. Now-a-days, people are loving to blog to share their opinions, thoughts and experiences that they have faced in life with the readers. The blog that has interesting and good stuff will definitely be successful and gain more followers.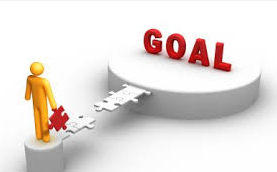 Usually, blogging helps you to get money, fame, share your thoughts, ideas and bring you close to the audience. However, the key benefit that you can reap from blogging is personality development. Here are five reasons that actually convey you why a blog is considered as powerful and effective personality development tool
Blog to share your thoughts in mind: The basic principle of getting things done is to keep the open loops at bay. Generally, these open loops take a picture in your mind and pops up again and again in your mind until you organize them. You can empty the mind, by putting down the content that's on your mind in a document. Blogging is a wonderful tool that, by writing down your problems, you could find a better solution. By starting a Personal development blog, the clutter in your mind will vanish and makes you feel happy. Generally, a happy mind is considered as an empty mind without any negative thoughts.


Track your progress: The articles you post in the blog will last for around three years. You can keep track of your life in the form of a blog, you can view the information that you wrote in a day or week by just going back. However, it is cumbersome to assess the progress of personality development, since this happens from inside. You can assess by reading the blog posts that you have written initially.
Stand on your decisions: Blog is a public thing. Whatever you blog is seen and commented by the public. Your ideas, opinion and thoughts on the topic will be open and public. When you say in the blog post that you want to improve your life, then you have to take the initiative and start doing it. Generally accountability and responsibility go hand in hand. When you take the responsibility the change in your life begins. Take responsibility for your acts and this will influence you. For example, if you have set the goal of writing one post for a day, then you need to start doing it responsibly to achieve tremendous results.